Tarento partners with EightOcean to Offer Business Intelligence and Data Management solutions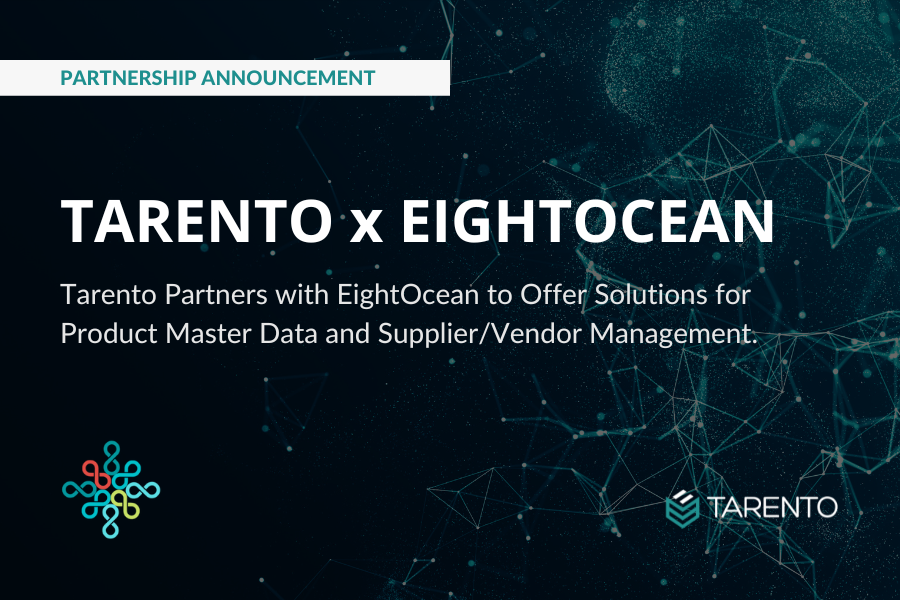 We are pleased to announce our new strategic partnership with EightOcean, a Swedish startup with a mature and powerful platform for Product Data- and Supplier/Vendor Management. Together with EightOcean we will offer customer solutions that raise and maintain the quality of data and thereby confidence. With high quality data we can help to eliminate business inefficiencies, mistrust, missed opportunities and lost revenue for our joint customers.

This partnership will significantly strengthen the base for lending a flexible and scalable platform with unique possibilities to solve specific needs as well as further develop and meet new demands from both the market and customers in an ever changing environment.

About our partner, EightOcean offers a place to create, consolidate and distribute data with high quality to systems like logistics, invoicing, e-commerce, marketing, or other digital data carriers. EightOcean solves the problem with incomplete and incorrect data from multiple sources by offering a solution that validates the data quality. The flexibility allows you to keep your data continuously updated, take new consumer demands and regulatory requirements into consideration, and distribute the right information to the right party at the right time.

"We are delighted to add Tarento as a partner and highly value their skills within master data management, ERP systems and PIM solutions. There´s great potential in joining forces to serve the market with future offers and solutions, "says Peter J Nilsson, Chairman of EightOcean.

"We are very pleased to sign a partnership agreement with EightOcean as we see that their people and platform significantly add to our offer around enterprise applications, master data & information management, custom solutions, and consultancy. We have a unique opportunity to combine our core skills and capabilities to offer best-in-class solutions within Master Data Management and Business Intelligence" says Rahul Karnawat, Founding Partner of Tarento Group.

"EightOcean offers a fantastic platform and within quality assurance and structuring of data - probably the best solution I have ever seen", says Ashish Kumar, Vice President, Data & Analytics, Tarento Group.

As EightOcean believes that the foundation for efficiency comes from high quality Data, our joined forces will help companies accelerate their business growth and we see a bright future with EightOcean as our valued partner!